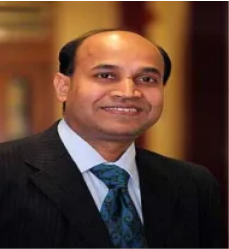 Prof. Dr. Subhas Mukhopadhyay
FIEEE (USA), FIET (UK), FIETE (India)
Distinguished Lecturer – IEEE Sensors Council
School of Engineering, Macquarie University, NSW 2109
Experience:
Subhas holds a B.E.E. (gold medallist), M.E.E., Ph.D. (India) and Doctor of Engineering (Japan). He has over 31 years of teaching, industrial and research experience.
Currently he is working as a Professor of Mechanical/Electronics Engineering, Macquarie University, Australia and is the Discipline Leader of the Mechatronics Engineering Degree Programme. His fields of interest include Smart Sensors and sensing technology, instrumentation techniques, wireless sensors and network (WSN), Internet of Things (IoT), Mechatronics etc. He has supervised over 45 postgraduate students and over 150 Honours students. He has examined over 75 postgraduate theses.
He has published over 450 papers in different international journals and conference proceedings, written ten books and fifty two book chapters and edited eighteen conference proceedings. He has also edited thirty five books with Springer-Verlag and thirty two journal special issues. He has organized over 20 international conferences as either General Chairs/co-chairs or Technical Programme Chair. He has delivered 402 presentations including keynote, invited, tutorial and special lectures.
He is a Fellow of IEEE (USA), a Fellow of IET (UK), a Fellow of IETE (India). He is a Topical Editor of IEEE Sensors journal. He is also an associate editor of IEEE Transactions on Instrumentation and Measurements and IEEE Reviews in Biomedical Engineering (RBME). He is a Distinguished Lecturer of the IEEE Sensors Council from 2017 to 2022. He chairs the IEEE Sensors Council NSW chapter.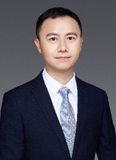 Assoc. Prof. Bin Guo, Southwest Jiaotong University
Experience:
Bin Gou received the B.S. and Ph.D. degrees in electrical engineering from Southwest Jiaotong University, Chengdu, China, in 2010 and 2016. From 2014 to 2015, he was a Visiting Student at the School of Electrical and Computer Engineering, Georgia Institute of Technology, Atlanta, GA, USA. From 2017 to 2020, he was a Research Fellow in the Rolls-Royce @ NTU Corporate Laboratory, Nanyang Technological University, Singapore. He is currently a associate professor with the School of Electrical Engineering, Southwest Jiaotong University, Chengdu, China. His research interest includes data-analytics for fault diagnosis and health management of power drive and energy storage system.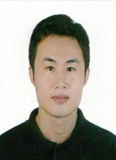 Prof. Yajun Liu, South China University of Technology, China
Experience:
Prof. Yajun Liu was born on September 20, 1974 in Jiangxi, China. Native speaker of Chinese, fluent in English. His Education and Academic Research Experiences is as follows:
December, 2016- Now Professor in South China University of Technology School of Mechanical and Automotive Engineering.
December, 2009- December, 2010. Visiting Professor in Fluid Power Research Center (FPRC) Purdue University at West Lafayette, USA.
Feb, 2005 – July, 2016. Post-doctoral Research Fellow, Tokheim JV company in China.
June, 2002 Ph. D. in Mechanical Engineering. South China University of Technology, Guangzhou,China.
His research interests include Digital signal processing technology and its application in mechanical systems (such as hydraulic System for Energy Saving.); Intelligence control and Manufacturing
Engineering. Moreover, Prof. Yajun Liu has published more than 150+ papers in Journals and proceedings of international conferences. 35 +patents on Mechanical System design and manufacturing.